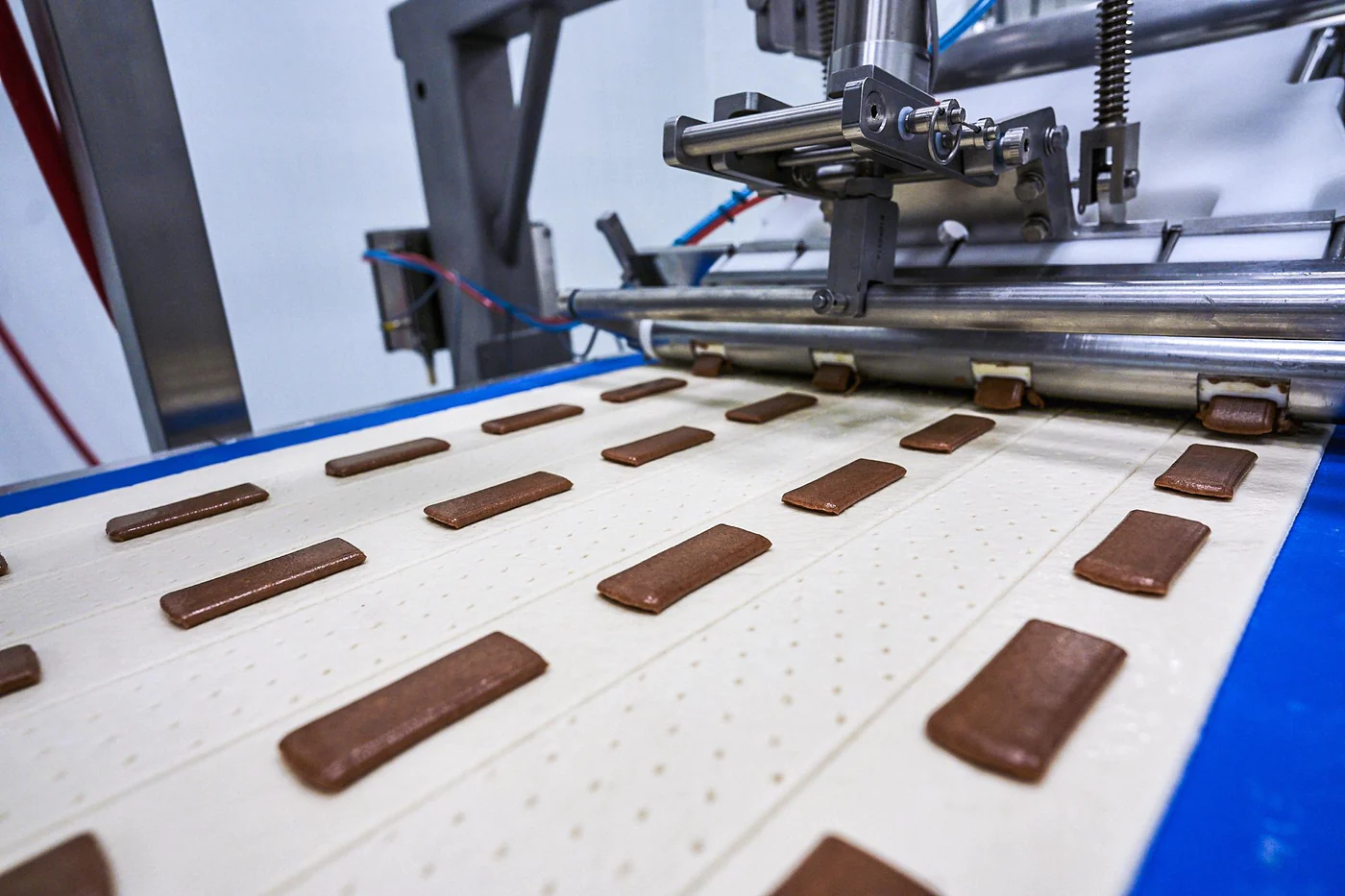 Contract Manufacturing – Protein bar & more
Looking for a cereal and protein bar manufacturer in Sydney that can ship products across Australia? Kuranda Wholefoods offers premium contract manufacturing protein bar and cereal product services that can meet all of our clients' manufacturing, branding, product development and consulting requirements.

Here at Kuranda Wholefoods, we contract manufacture the best healthy snack products on the market, including:
Protein bars
Protein balls
Nut bars
Natural muesli
In our state-of-the-art Sydney facility, we:
Have Food Safety HACCP accreditation
Are flexible with products and can customise products to suit individual clients' requirements
Maintain full confidentiality
How the Contract Manufacturing Process Works
Step 1: Selecting Your Packaging Design
Kuranda Wholefoods can provide suggestions as to what type of packaging design will best suit your product. We can acquire both the wrappers and boxes that your products will be placed in.
Step 2: Making the Bars
When manufacturing protein balls, protein bars, nut bars, muesli bars and cereals, we will acquire all the necessary all natural ingredients, ensure no added sugar is put in them, form the products, inspect them for quality assurance, and pack them.
Step 3: Shipping the Bars
Once your products have been made and packaged, we'll ship them to your designated shipping address and inform you when you should receive your order.
Find Out More Today
If you run a business and have been wanting to know "is there a protein bar manufacturer I can order prebiotic snack products from near me? ", please contact us at behealthy@kurandawholefoods.com.au or phone (02) 8883 0884 to find out how we can help you.