Wholesale Account Enquiries
Contact Us Today
Discover a diverse selection of protein bars and wholesale prebiotic snacks at Kuranda Wholefoods, featuring categories such as plant-based, low-sugar, and high-fiber options, perfect for stocking your store with nutritious and delicious choices for your customers. Call us today on (02) 8883 0884 or submit an online enquiry.
Come and explore a bunch of different protein bars and ealthy snacks that you can buy in bulk at Kuranda Wholefoods! We have all kinds of choices like plant-based ones, ones with less sugar, and ones packed with fiber. These are great for filling up your store with yummy and nutritious options for your customers. Give us a ring at (02) 8883 0884 or send us a message online if you're interested! We'd love to help you out.
If you are interested in stocking Kuranda Wholefoods snacks or muesli blends simply contact us today!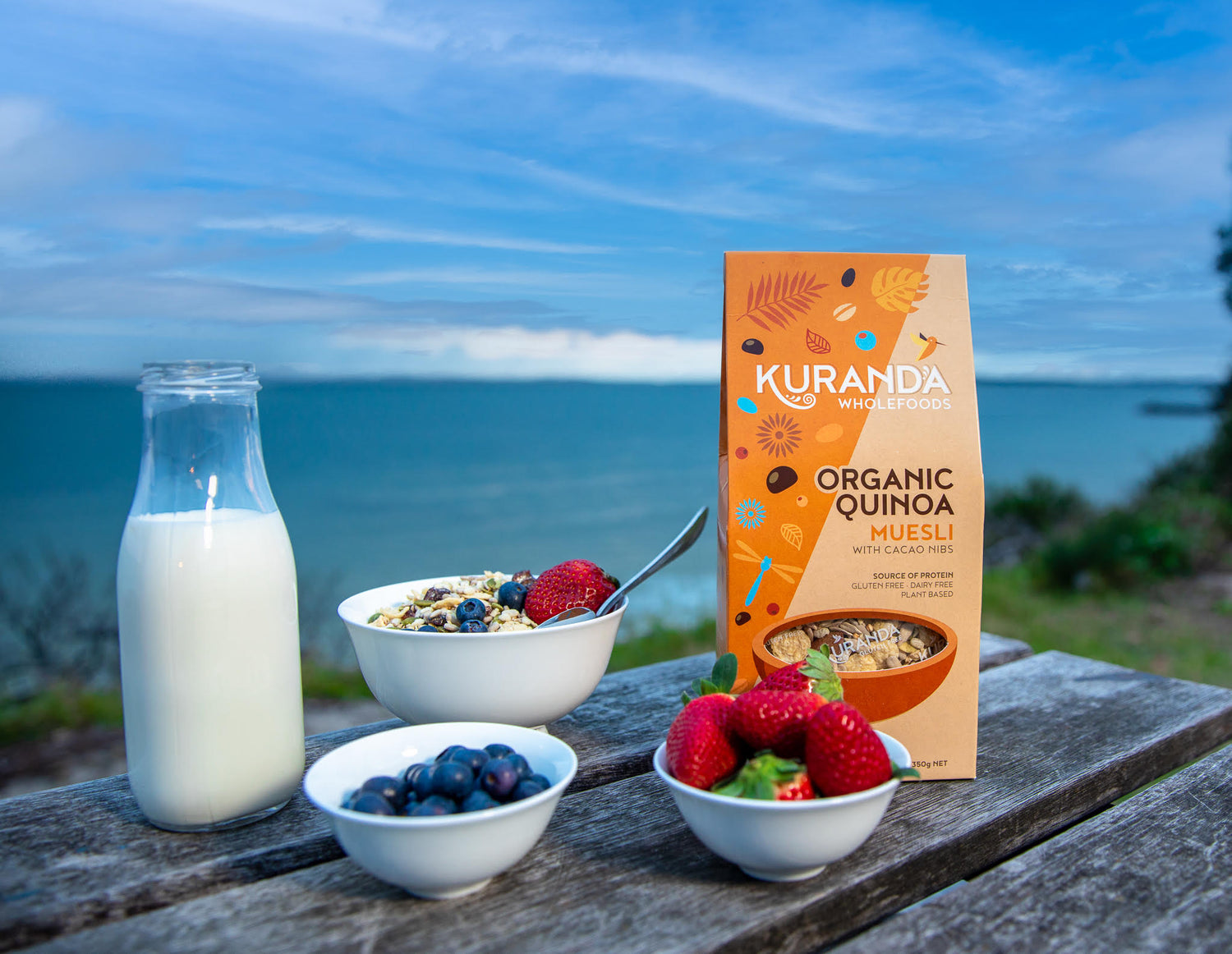 Energy Bars Wholesale
Kuranda Wholefoods specialises in producing a wide range of premium gluten-free health bars and cereals suitable for the entire family.

We value the relationships we have with the many retailers that support and stock our quality products. If you own or manage a retail outlet and are interested in purchasing cereals and healthy energy bars wholesale, drop us a line at behealthy@kurandawholefoods.com.au. One of our friendly staff will make contact with you as soon as possible to better understand how we can serve you.

Being a family-owned Australian business, we diligently provide and resource the best of what we have locally to support like-minded businesses. We keep this top of mind when selecting the ingredients, we use in our products (supporting our Australian Farmers) and choosing eco-friendly packaging (supporting our community and the environment).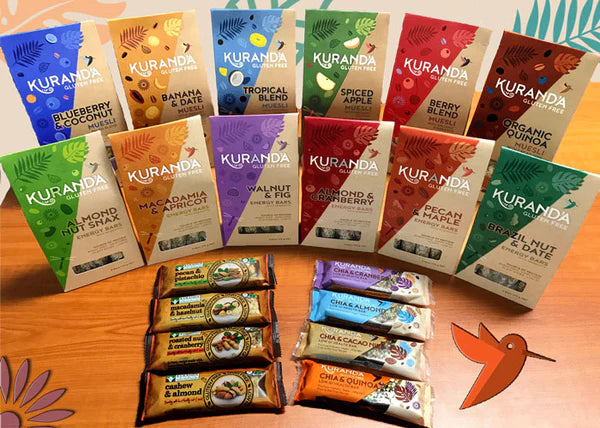 KURANDA WHOLEFOODS GIVES YOU:
Peace of mind, with our entire range endorsed by the Coeliac Society – 100% Gluten Free, Wheat Free, Dairy Free
Handmade quality using 100% premium wholefood ingredients
No added sugar, including processed or refined sugars, making them ideal for diabetics
Nutritionally balanced with the right amount of protein and carbs, with no preservatives or colours added
Elegant and exclusive premium packaging that carries the trusted Australian Made logo
Exclusive product offering for your store (not ranged in the major supermarket chains)
A large variety of all natural muesli and other healthy snacks that are delicious, wholesome, and nutritionally well-balanced for all your customers
All Available Products
Natural muesli
Protein bars
Protein bites
Energy bars
Nut bars
Chia bars
Protein balls
Nut free products
Lunchbox bites
Fruit free products
Fructose friendly products
Vegan products